Act of Kindness Week
The LSL Communities Forum is pleased to launch our Summer Campaign: our Act of Kindness Week
Following its success last year we're encouraging colleagues to once again 'lend a hand' in performing small acts of kindness throughout this special week, which runs from 12th to 18th June inclusive. Last year many found great ways to support the event, from volunteering, visiting or doing jobs for others who may need help, donating blood, giving to charity and much more. And the enthusiasm continues this year, as you'll see from colleague reports below. Just a few who have shown or pledged their support.
Ultimately we believe that an act of kindness can make a huge difference to others and is another great way to help colleagues to connect with their communities and to support our culture of doing the right things, as we've set out to do in our Living Responsibly Report
#ActOfKindness #LSLCommunity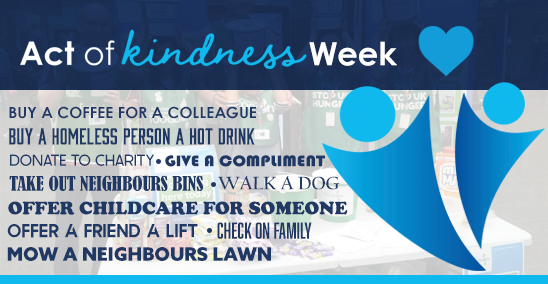 ---
LSL Colleague Pledges:
Sapna B FitzGerald, on behalf of members of the Communities Forum
We went out and delivered ice creams to work men and others working in the heat.
15/06/2023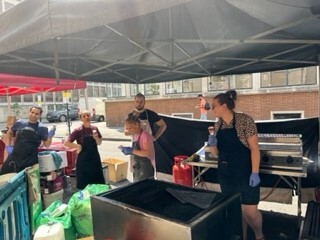 ---
South East Supervision Team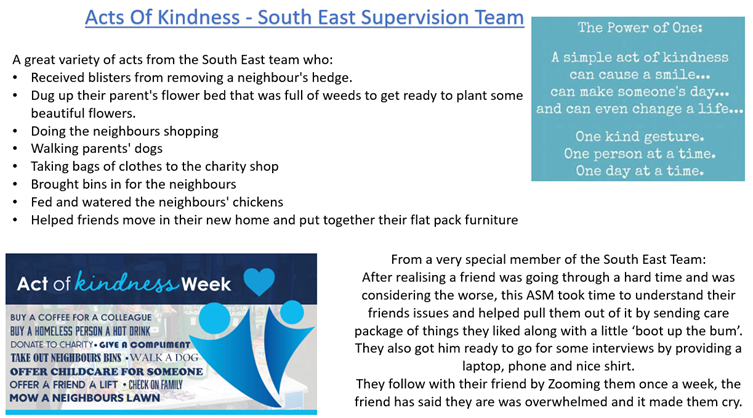 ---
John Polding, PRIMIS
I gave blood at the Neeld Hall in Chippenham. In return, the nurse was kind to me and gave a Kit Kat to eat before leaving.
16/06/2023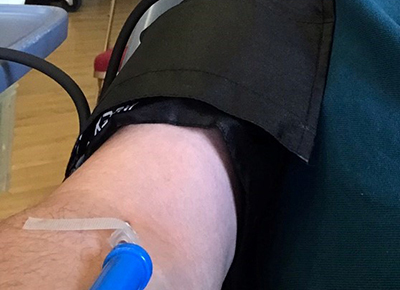 ---
Rinku Shukla, LSL Land & New Homes
I volunteer for the Angling Trust Water Quality Monitoring Network, we regularly test the river water for its general water quality and flag any concerns relating to water pollution both from natural events like Algal blooms and run off from farmland, sewage treatment works and any industry.
15/06/2023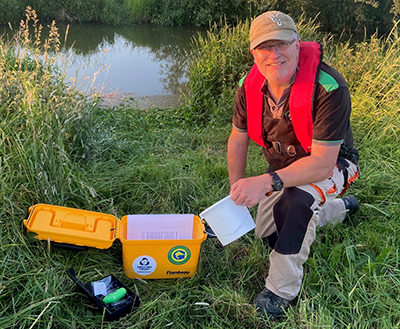 ---
Richard Taylor, LSL Land & New Homes
I am a member of a local Angling Club and volunteer to help out with bankside maintenance by helping to stream the pegs for the new fishing season which recently started. Despite the noise of the strimmer, it's a lovely place to be to help unwind!
15/06/2023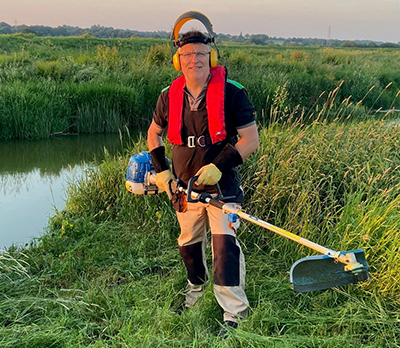 ---
Andrew Watson. e.surv
Andrew volunteered over the weekend to teach local children how to canoe and kayak safely, there was even a thank you card received from the participants.
18/06/2023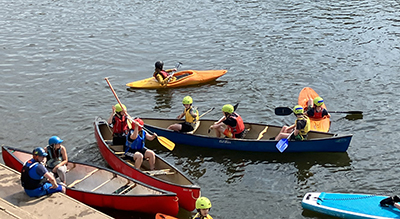 ---
TMA Team in Solihull
The TMA team (including Rebecca Marks, Alison Duffield, Kelly Kenton, Earl Gardiner, Miraj Patel and Heather Jefferies put together a 'thank you' package for the Solihull office cleaner who arrives early to open the office and leaves after cleaning our desks.
16/06/2023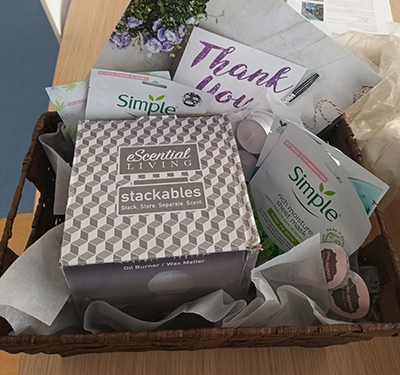 ---
Midlands Field Supervision Teams, PRIMIS
There's been some great acts of kindness performed by the Midlands Field Supervision Teams in PRIMIS, as below, to highlight what a thoughtful and caring team they are.
16/06/2023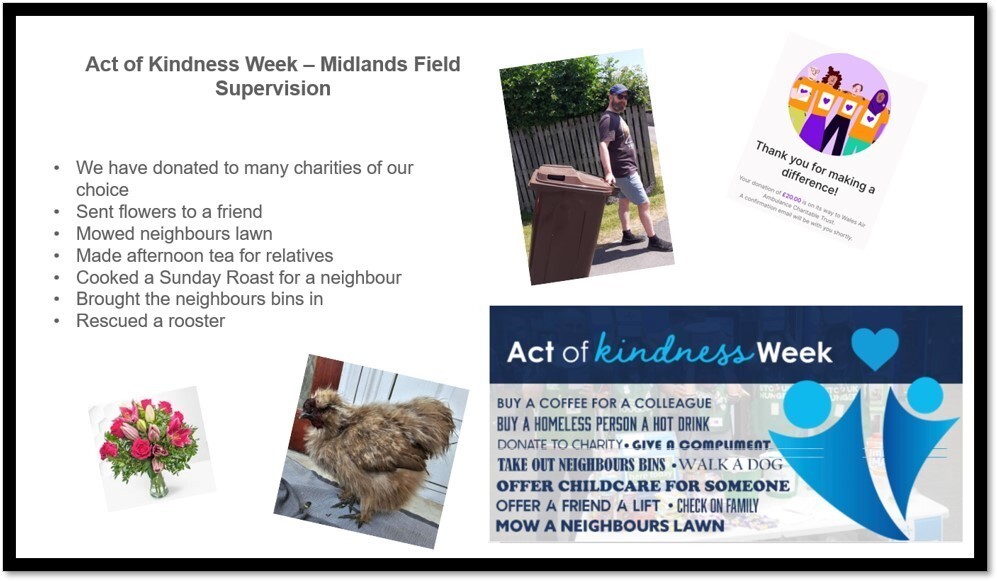 ---
Caroline Drewett Brown, PRIMIS
Our Advice Support team in Chippenham have been litter picking for Act of Kindness Week.
16/06/2023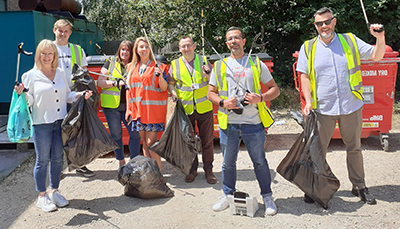 ---
Ryan Mustchin, Direct Life
Our lovely Head of Compliance & Agency, Ryan, brought all the staff in the office a doughnut this morning. He made the effort to personally deliver them rather than leaving the staff to help themselves.
14/06/2023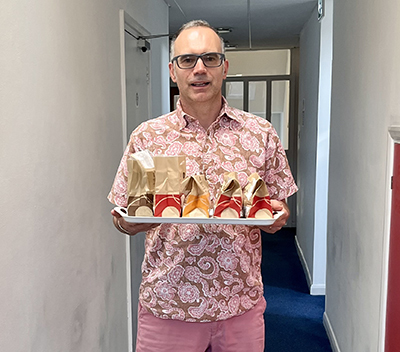 ---
Sarah Schembri, PRIMIS
For act of kindness week, I have baked brownies and handed them to colleagues.
14/06/23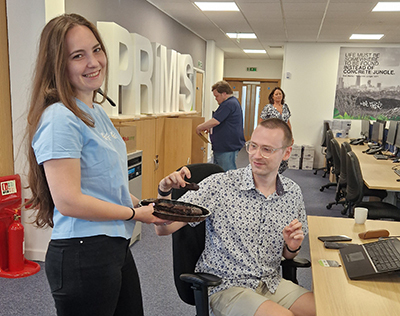 ---
Vikki Jefferies, PRIMIS
For my act of kindness, I have given all of my team the gift of time, by giving them all an extra hour off this week to spend as they please. Personal wellbeing is the most important topic at the moment, and I hope that the extra hour of "me time" for my team has gone someway to supporting this. I have offered my support in covering any workload or requirements during this time to ensure everyone feels able to accept.
15/06/2023
---
Heidi Kay, e.surv
For the next 2 weeks I will be helping a neighbour with childcare while she is away, collecting her son from school and dropping him home each day. I will also be helping another neighbour with care for her pet while they are away on holiday. Feeding her lovely cat.
11/06/2023
---
Alex Bland, LSL
At the weekend I drove past a car that had broken down whilst on my way to my gym class. When I finished my class an hour later, I then drove past the same car again! The driver was stood out in the sunshine, which was around 28°, with no shade and so I stopped and offered my help. They were grateful of the help but said someone was on their way, I then offered my bottle of water – to which I got a huge smile and many thanks for being so kind as that was exactly what they needed.
11/06/2023
---
Matt Brown, PRIMIS
On Sunday, my wife and I completed a half marathon (in the baking heat!) for The Christie Charity. After finishing ,and as we returned to the car, I spotted a young runner really struggling to walk, gripping on to the wall! People were just walking past him, I stopped and asked if he was OK, to which he replied "no not really". He'd completed the half marathon in a superfast speed but had developed what looked like shin splints. He didn't have his phone with him, his spectating parents had already left after seeing him finish the race and he faced a 2 mile walk home. I told him to stay where he was (my wife waited with him) and I went to fetch the car and we gave him a lift home. He was so grateful and we felt like we'd done a really good deed.
11/06/2023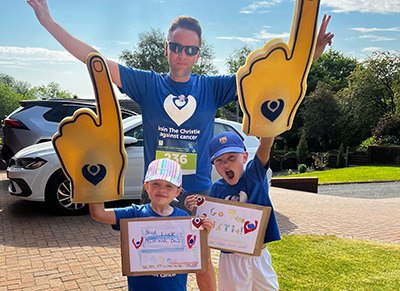 ---
Melanie Cowell, LSL
I've been helping an elderly neighbour with a few chores after she broke her ankle on a recent walk. I also baked a cake for the Friends of York Art Gallery to help them in celebrating their anniversary event.
11/06/2023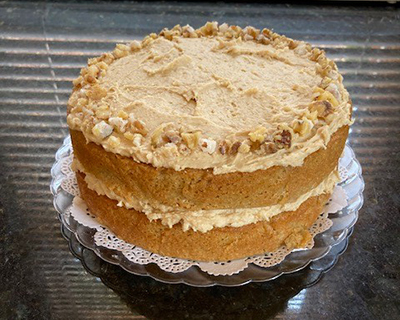 ---
Chris Kenton, e.surv
Years ago a French motorist towed my car 120 miles to a ferry - to avoid my family and I missing it - because we'd broken down. He wouldn't take payment but instead encouraged me to perform a similar act of kindness if I could.
I did, two years later, by driving a Polish couple, who had a flat tyre and no spare, to a garage about 25 miles away. I took no payment and instead encouraged them to also perform a similar act of kindness in the future.
My pledge, therefore, is to relay this story to encourage more acts of kindness because, who knows, if your car breaks down or suffers a puncture and some stranger stops to help, it might just be that same act of kindness echoing its way around the world.
07/06/2023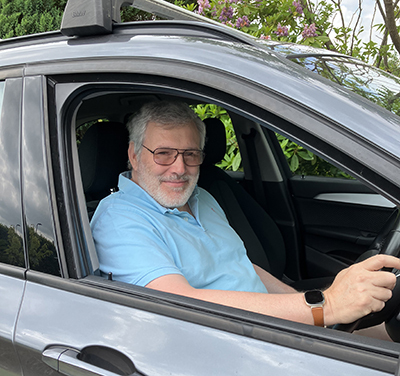 ---
Jenny Skaife, LSL
Dropping off treat packages of sweets and chocolate to my local park where we have a memorial bench for my Grandad.
09/06/2023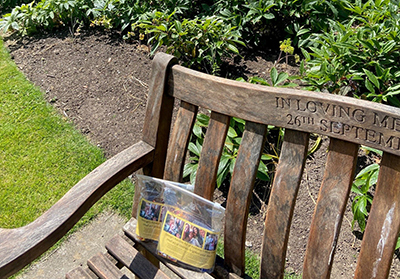 ---
Louise Evans, TMA
I booked in and gave blood on Friday 2nd June for Act of Kindness week.
02/06/2023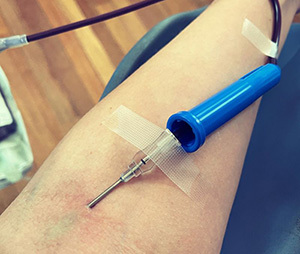 ---
Lucie Middleton, LSL
Completing CPR training and also gathering neighbours together for drinks and a catch up. I will also do a random act of kindness for a complete stranger by paying for their drink and a little treat whilst out and about.
17/06/2023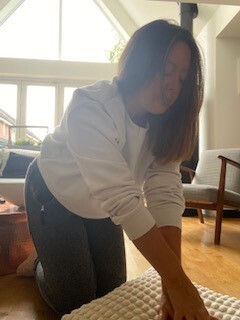 ---
Mohamed Bodi, Client Accounts Department
On Sunday 2nd July 2023 I will be undertaking a 100km charity bike ride from Preston to the Forest of Bowland in aid of the people of East Africa.
Angel Welfare Education Trust is the charity I will be riding with, the organisers have visited some of the drought stricken areas earlier in the year and saw the desperate state of the people. The funds raised shall be utilised on the ground to provide water and food aid.
02/07/2023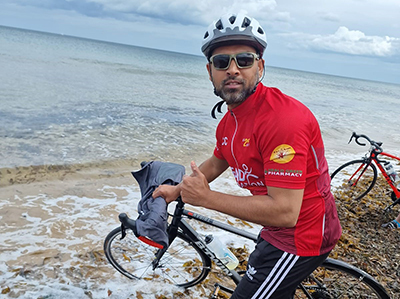 ---
John Harlow, PRIMIS
The PRIMIS Training Team came together recently and collected for a local foodbank near to Solihull head Office. In total we collected 14 carrier bags full of food, toiletries, and, as it was half term week, some bags of sweets.
Rachael and Mark from our team then delivered the bags to the foodbank where we were given a very warm welcome as we met with some volunteers as well as those who use the foodbank.
We are all acutely aware of the current cost of living crisis as well as the impact on some families so this was a good cause that was close to our heart. We were moved by the reaction of what we considered such a small token and yet the benefit to others is much more far reaching than we considered.
06/06/2023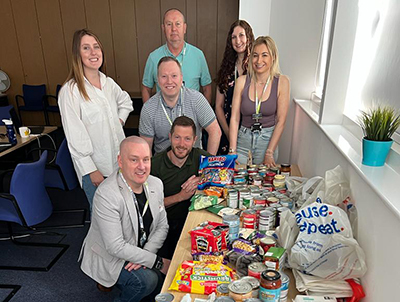 ---
Robert McCoy, TMA Club
I am scheduled to donated blood on the evening of the 26th June; the earliest date available after my last donation.
26/06/2023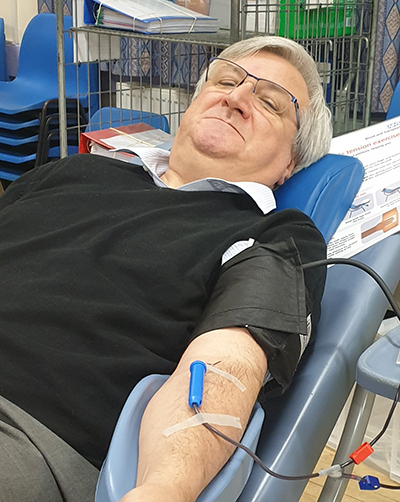 ---
Sam Morris, LSL Internal Audit
I'm taking part in the Coventry & Warwick Race for Life on Sat 17th June, raising funds for Cancer Research UK. https://fundraise.cancerresearchuk.org/page/samanthas-race-for-life-1407258575
17/06/2023

---
Kate Marsh, PRIMIS Mortgage Network
I helped family members clear their garden and take up old carpet.
27/05/2023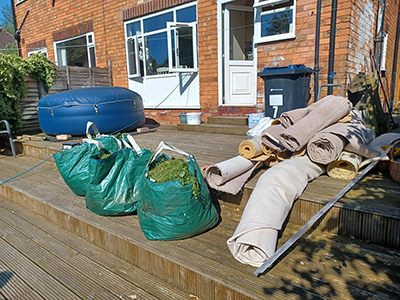 ---
Justin Linham, PRIMIS
Spending Friday the 16th June and Possibly Monday the 19th June helping a local village prepare for its weekend festival that raises funds for local charities and groups. Last year it was able to donate £10,000 and this years key charity is Bath Mencap.
16/06/2023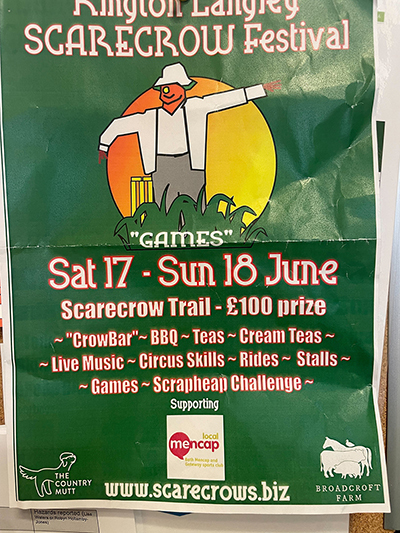 ---
Louise Evans, TMA
Giving blood.
16/06/2023
---
Jenny Payne, LSL Group
I'll be travelling through busy train stations next week and will offer to buy someone their morning coffee :-).
13/06/2023
---