LSL Communities Forum News
LSL Communities Forum leads further food bank campaigns
September saw the launch of the Communities Forum seasonal 'Let's Eat Together' campaign to encourage donation to local food banks. It followed a similar campaign held over summer – which responded to increased demand for food banks during the summer school holiday period. Both campaigns led to donation points being set up in central office locations and literally hundreds of items being donated. And, there was a supplementary campaign (that ran at the same time) to donate coats and winter clothing items too – all of which supported our colleagues to connect with our communities again.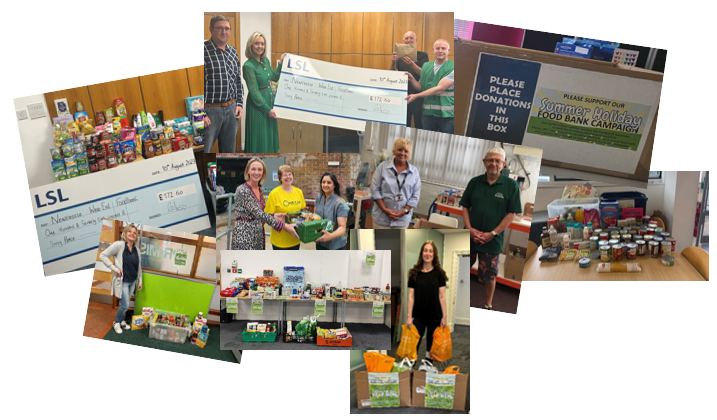 LSL colleagues taking part in our summer food bank campaign.
---
Summer Holiday Food Bank Campaign
We know that the school summer holiday period is typically the hardest for food banks, with a reduction in the number of donations and an increase in requests for their support.
That's why our colleagues are taking part in a special summer campaign, organised by our Communities Forum, to gather non-perishable food and toiletries for their local food banks; helping our local communities, when they need it most.
#LSLCOMMUNITIES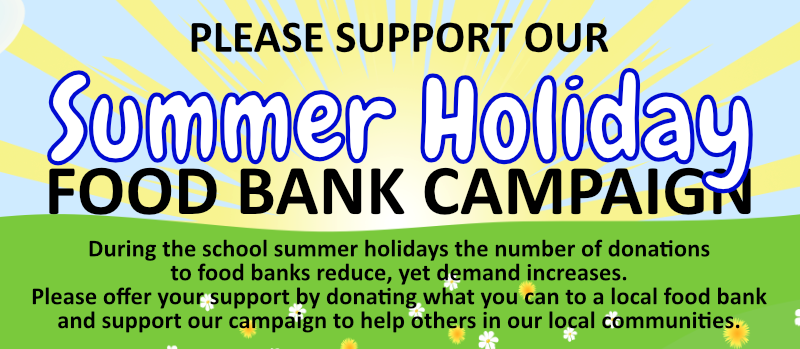 ---
LSL Communities Forum supports colleagues in helping others
The Communities Forum is continuing to support colleagues in helping others in their local communities (and beyond) by linking with the British Heart Foundation in promoting their online training on Cardiopulmonary Resuscitation; or CPR as most people know it.
The forum is encouraging LSL colleagues to take just 15 minutes to complete the training – either in team meetings or at home with family and friends. It's another great way we can support others and, in this instance, potentially save a life.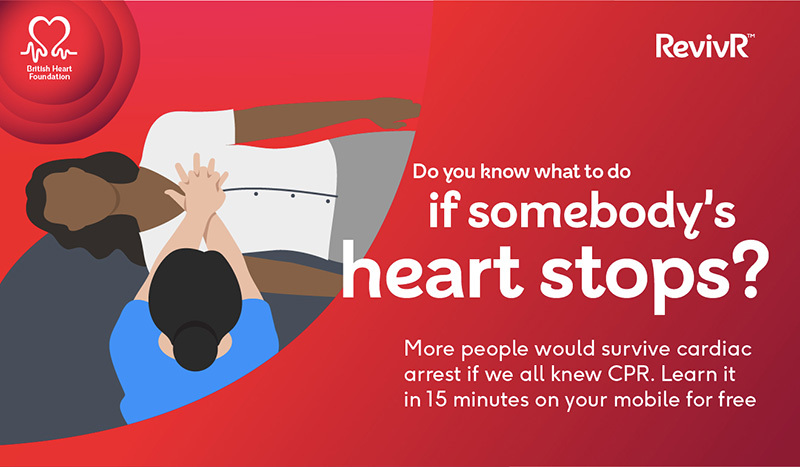 ---
Act of Kindness Week
Following its success last year, the LSL Communities Forum once again held its Act of Kindness Week in June and saw colleagues from across the Group showing just how considerate they are of the local communities in which they live and/or work.
There were many acts of kindness performed including colleagues giving blood, learning CPR, taking part in fundraising events, buying treats for others and assisting family members or neighbours - with great enthusiasm shown for the event. It once again supports our culture of doing the right things as we've set out to do in our Living Responsibly Report
#ActOfKindness #LSLCommunity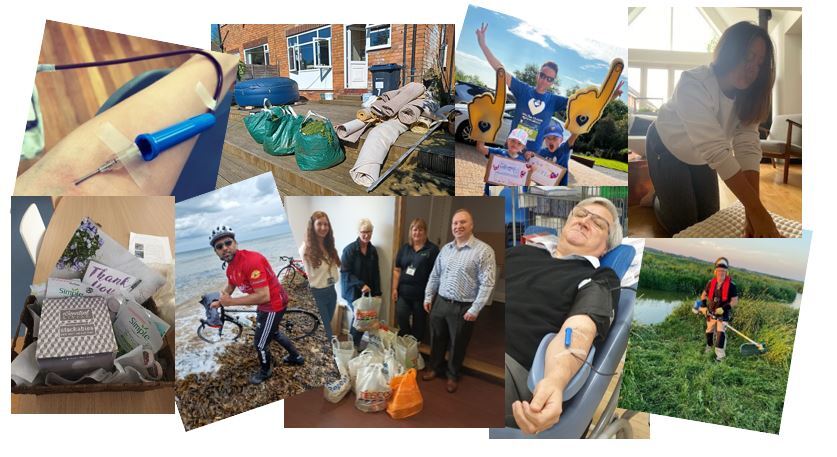 ---
Spring Clean Week 2023: Litter Picking
The LSL Communities Forum encouraged colleagues to take part in its Spring Litter Picking Week. Starting on 20th March 2023 it proved a great opportunity for teams and individuals from across the Group to come together to support their local communities and, because the event ran across seven days, there was the chance to get friends and family involved to make it an even more inclusive and fun event. It's all part of LSL's aim to support colleague priorities and connect with our local communities. In total more than 103 bags of litter were collected, a great achievement by our teams.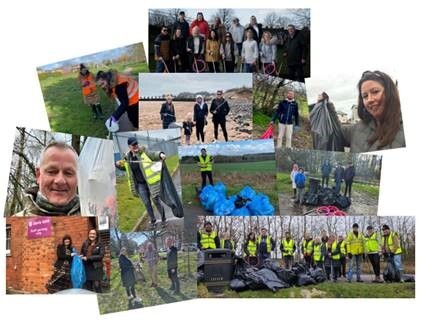 ---
Community Champion of the Year Award
Its congratulations to Thomas Morris, one of our estate agency brands, who has been successful in winning the Community Champion of the Year Award at the Negotiator Awards 2022.
The Awards, which are some of the most prized in the industry, recognise the significant effort and achievements of agents across the UK, with the Community Champion Award recognising those who support their local community both through charitable endeavours and by helping local organisations and people in need generally.
The Thomas Morris team, who have organised an array of activities and fund raising events to support their local communities throughout 2022, beat off tough competition from 26 other agents; leading to the proud moment when Simon Bradbury, MD of the agency, received the award from TV personality, Stephen Mangan, in front of a 960 guests at a special gala dinner.
Congratulations Simon and the Thomas Morris team – a well-deserved award.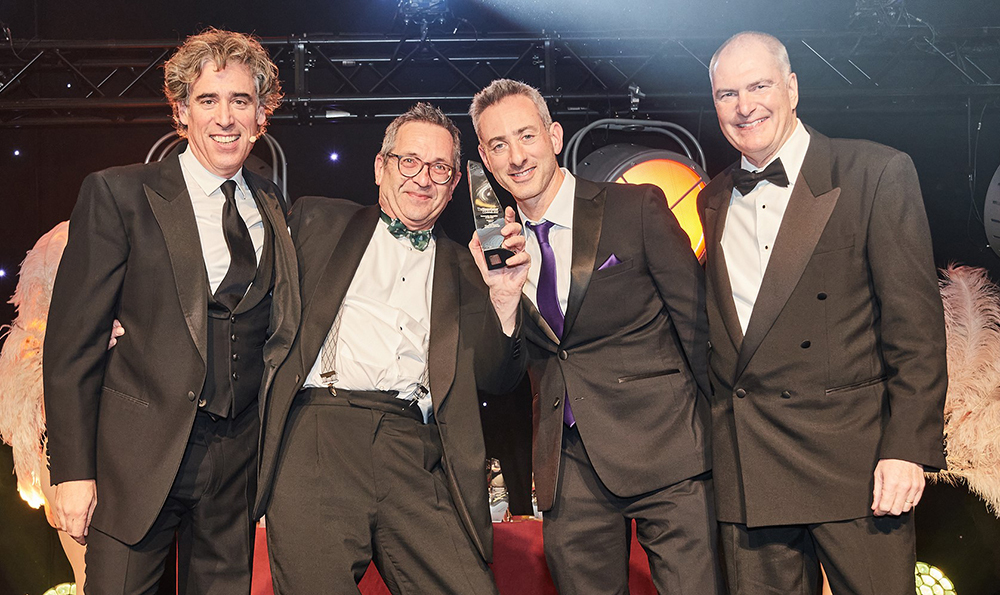 L>R: Stephen Mangan, Comedian and TV Personality, Simon Bradbury, MD of Thomas Morris Sales & Lettings, Jonathan Stein, CEO of award sponsors Vaboo and Grant Leonard, Director of The Negotiator Awards.
---
Food Bank Week
Following the success of its Let's Eat Together Initiative in 2021, the LSL Communities Forum are organising the event again this year; inviting colleagues, as well as their customers, family, friends and business associates, to donate food and essential items to food banks across the UK.
It's part of LSL's drive to be a more responsible employer, as highlighted in our Living Responsibly Report; Supporting Colleague Priorities and Connecting with our Local Communities.
#lslfoodbankweek #letseattogether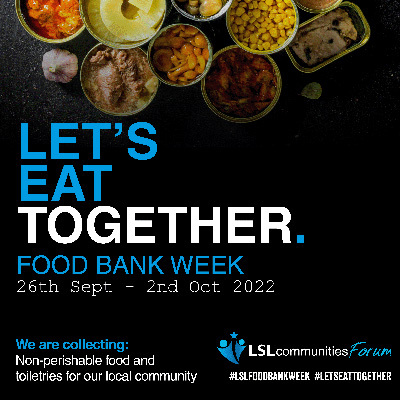 ---
Fundraising Award Success
We're pleased to announce that one of our estate agency brands, Thomas Morris, has been successful in winning three national awards in recognition of its significant fundraising achievements.
The Fundraising Champion Awards, which are organised by property industry charity, Agents Giving, resulted in Thomas Morris receiving the Best Community Fundraiser Award, the Outstanding Contribution Award (in acknowledgements of the fundraising efforts of colleague, Katy Poore) and the top team accolade, The Cecil Jackson Cole Award. All awards reflect the agency's considerable efforts in making a difference in the communities in which it operates.
The awards were presented by TV personality, Jason Bradbury at a special event which brought together estate and letting agents from across the UK and also featured an Agents Do Strictly Ballroom Dance competition which featured Thomas Morris colleagues, Katy Poore and Manuela Daniels.
Further information about the Fundraising Champion Awards can be found here.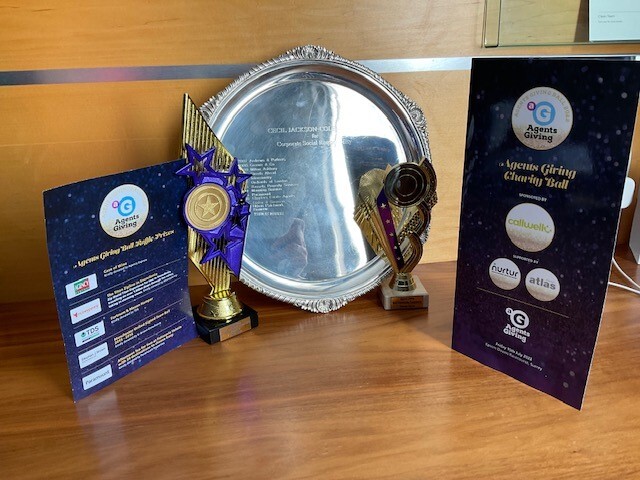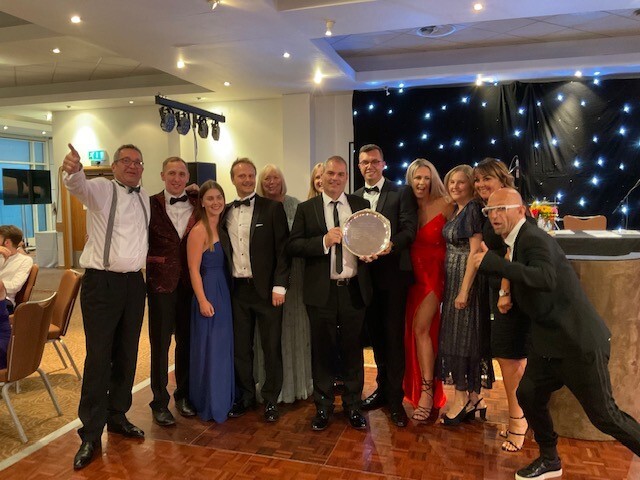 ---
Fundraising Raffle
Colleagues within Reeds Rains, part of LSL, have for the fifth year running been supporting the grant-giving charity, Cash for Kids, to support disadvantaged children in the communities in which they work. There's been a lots of fundraising taking place culminating in a special Cash for Kids fundraising Day. To support their efforts further they have an exciting raffle, with some great prizes on offer. If you'd like to enter and help Reeds Rains in supporting this worthwhile cause, simply visit the dedicated page here Tickets cost just £2 each.
The raffle closed on 30th June.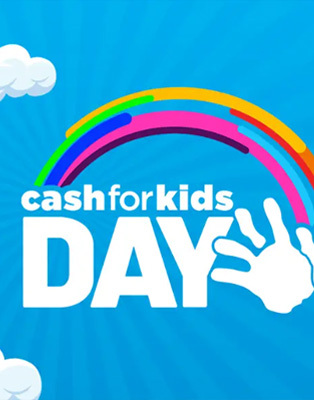 ---
Act of Kindness Week
The Communities Forum is leading an LSL Act of Kindness Week during which colleagues are encouraged to 'lend a hand' in performing small Acts of Kindness to support their local communities and to demonstrates LSL's commitment to making a positive contribution to society, as set out in our Living Responsibly report.
Acts of Kindness include volunteering to support local charities and good causes, helping vulnerable neighbours with shopping, visits and household chores and food donations in support of the homeless. It comes following the success of a similar one day event in 2021.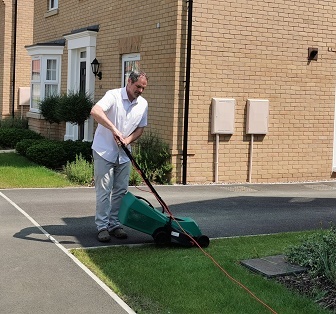 ---
Spring Clean Week
The Communities Forums' Spring Clean Week proved to be a huge success with colleagues from across the Group heading out to pick litter and, by doing so, showed their support for the local communities in which they live and work, and for our ongoing efforts to protect the environment.
Despite some 'rubbish' weather and, in some cases, quite challenging locations, colleagues proved determined to do their best, with at least 84 bags of rubbish collected over the week and recorded on the 'Keep Britain Tidy' website. Such was its success that it's likely to become an annual event.