Living Responsibly
In 2021 we established our Living Responsibly Priorities, and during 2022 we have been working to embed the programme and build momentum across the Group.
"Being a responsible business has never been more important. I'm a firm believer that we all need to contribute positively to society and that view is increasingly shared by the many groups who care about how businesses work, from our customers and colleagues to regulators and investors."
David Stewart, Group Chief Executive Officer
Living Responsibly Sponsor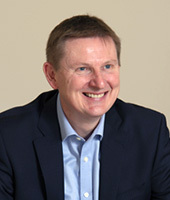 Download our Living Responsibly Report
Our Living Responsibly Priorities
Increasing the diversity of our Board and workforce
Building an inclusive culture where colleagues are supported to thrive
Supporting colleagues to connect with our communities
Minimising our environmental footprint
Ensuring Excellent governance
Each of our priorities has an Executive sponsor and associated actions/targets. Our forums and working groups support us in driving forward our actions and holding ourselves to account. Explore the pages in this section to find out more about our strategy.
Policies
Our Policy section includes summaries of a selection of Group policies.